Software-what are you looking for?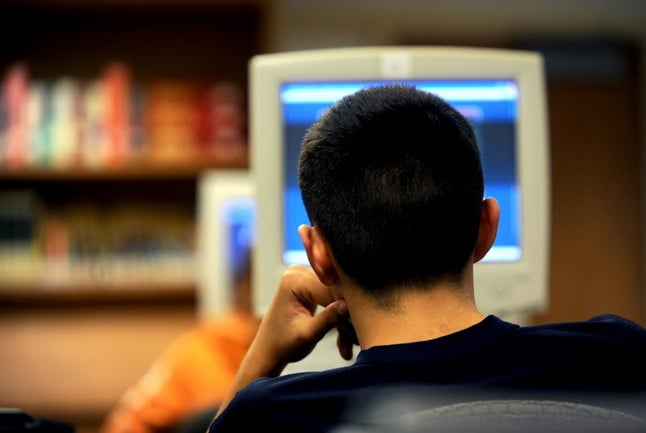 Whether you've just starting to look, or have been looking for a while, you've probably discovered that choosing a testing software product can be a confusing and time-consuming process. This is especially true for large organizations where there are lots of variables to consider and implementing anything involves a team: IT, HR and management.
What's in A Name?
You may refer to it as a test generator, test maker, quiz maker, exam builder -- call it what you will -- it's an application that enables you to create, deliver and administer tests to your testing audience.

You want the software to store test data and enable you to analyze the results in some meaningful way. You may also want to print and/or export the data.
Depending on your frame of reference what we refer to as a "test" may be known to you as an assessment, paper, exam or quiz. Whatever you choose to call it, it's a method used to measure competencies, achievement or proficiency.
Who Are You Testing?
In addition to the traditional view of students taking paper-and-pencil tests in a classroom, there's the even broader category of test takers in non-academic settings.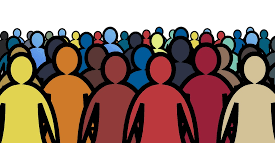 Your industry's testing audience may consist of pre-hires, employees, trainees, resellers or clients.
They may be working in the same office, or scattered around the world. They may work days, evenings, nights and/or weekends.
Your testing audience may be fortunate enough to have access to the company intranet or the internet. They may have a computer on their work desktop and another at home, or they may be working "off network" with poor, or no, connectivity to the internet.
In your world you may be serving a testing audience that is willing to register and pay for the testing you provide and you need someone who you can consult with to get it up and running.
Your Role
Decision Maker.

You're the person who is initiating the search and will authorize the purchase. You're the fact-finder, the evangelist and you have a pretty good idea what you want.
IT Person.
You're the technical services manager, or the IT person tasked with finding a testing solution requested by management.
Committee: You represent a group tasked by management with the responsibility of finding a testing solution that satisfies the group's testing requirements.
Researcher: You're an administrative assistant or intern who has been tasked with going out and gathering information and presenting your findings to upper management.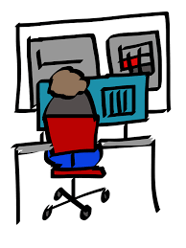 You're looking for a feature-rich application
You need to test several test takers at the same time
You want to store, analyze, print and export your test results

You're not looking for the cheapest thing you can find
Any test authoring application worth looking at has probably involved a lot of time and effort in its development and support.
Our advice: look for product that will continue to evolve as your testing needs grow, and one that is backed by great support.
If you're working on a limited budget, you might take a look at some of the open-source testing solutions out there. Implementing these types of solutions may require technical resources to support it.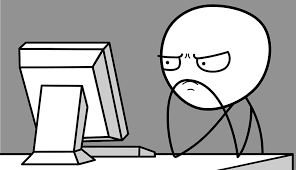 We do Paper-and-Pencil Testing and...
It's time-consuming and inefficient
You must grade your tests manually or
You must run them through a scanner
You can't easily randomize your tests
Your test data is not readily available or easily analyzed
Your paper tests "walk", there's not test security
You Are Experiencing Software "Issues"
You're using an "in-house" solution and…
The person who created it left the company or
The software isn't supported in Windows 10 or
The software is "kludgy" and doesn't work half the time
Your Current Testing Software
Technical support is non-existent
There's no training and/or the application is difficult to use
The application does not support the latest Windows OS
Does not support installations in a Unix environment
Customization services are not available
Can't be installed on our own servers
Does not offer a secure browser option
You Provide Industry-Specific Online Training…
You have an LMS? Yes, but...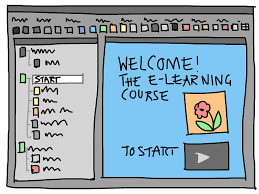 Deployment: Your Current Testing Software…
Is subscription only and you want to own it
Will only allow you to host on their servers, not yours
Charges you for each registered user
Charges you for additional administrative-level users
Charges you per test created and/or test given
Charges you to store your test data


Consultation
When choosing a vendor, look for someone who is going to be responsive and genuinely interested in helping you succeed. You want someone who will help guide you through the implementation process. If you're the "evangelist" who's herding cats toward a more efficient method of testing, make sure the vendor has your back.

Here are some related links that you might find helpful.
Benefits of an Online Test Generator
How to Choose the Right Software Vendor
Ten Steps for Evaluating and Selecting Software and Service Providers