Create Your Questions in Question Banks
Organize Your Test Content Into Question Banks. Test Generator's Question Bank module is a repository for questions. Question banks can by organized by subject, objective, level of difficulty, grade and question type, or any classification system you choose. Test authors can create, store and manage one or many banks.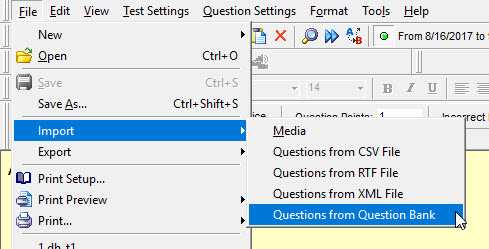 Questions can be created directly in a question bank, imported from a test or imported from one question bank to another. Also, TG's Test Wizard can streamline the test creation process by randomly selecting questions from one or more question banks, generating a test in minutes.