If you're tired of formatting, organizing, and distributing tests manually, there's an easy solution to ease your test-making woes. Test creation software allows you to easily streamline the process of creating exams, surveys, and assessments for your students or business. With no coding skills required, testing software comes with a range of detailed tutorials and excellent customer support so you will be well on your way to creating high-quality exams in no time.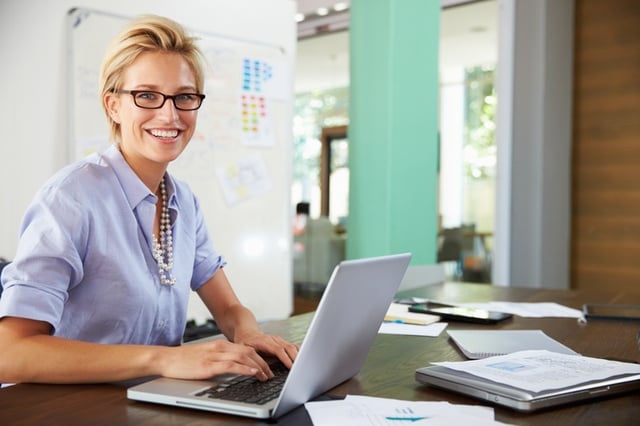 Read on to discover five advantages of using software to generate your tests.
1. Premade Question Formats Are a Benefit of Using Test Making Software
Manually writing a test is no small task, and designing different types of questions can be a tedious process. Oftentimes, it can leave administrators feeling frustrated, especially if a question's formatting in a word processor isn't behaving.
Using test making software to generate tests is a simple way to overcome this issue. With 11 different pre-formatted questions types, like ordering, true or false, multiple choice, fill in the blanks, and more, you will be able to improve your productivity by spending more time choosing great questions rather than designing their format.
2. Test Banks Are a Benefit of Using Test Making Software
One of the unique advantages of using an easy test maker is the ability to create organized test banks. Once you have imported your questions into a test bank once, you can easily generate as many different tests as you like using the questions saved in the test bank. Questions in test banks can be categorized by subject, question difficulty, question type, and more, so it's easy keep all your questions accessible and organized.
3. Randomization Is an Advantage of Using an Easy Test Creator
When you're creating a test manually, it's difficult to truly randomize the ordering and grouping of the questions. Even with the best of intentions, administrators can sometimes subconsciously group certain questions together, or order questions in a particular way. While these biases can be subtle, they do hold the potential of affecting the outcome of an exam.
A test generator with a randomization feature is the ideal solution to make sure your test is free of any biases that could alter a test taker's response. Test Generator software offers six different randomization methods, so you can easily pluck questions from your test bank and insert them into your tests completely at random.
4. Security is an Advantage of Using an Easy Test Creator
If your tests need added security, it's wise to use exam creation software. With everything locked away and protected by a password, no one will be able to access the test you've created except you and designated administrators. In addition, once you launch your test, you can make sure only approved test takers see the exam by giving your users a private set of login credentials to access the test. For further security, you can even enable a feature that only unlocks the test with a proctor's login credentials.
5. Automatic Scoring is a Benefit of Using Test Making Software
While test making software offers a lot of benefits when creating and administering tests, it is also a time-saver after the fact as well. Automatic scoring is an important function of test making software, which allows you to see your test taker's results immediately with no red pen marking involved.
If you're using testing software for surveys and assessments, there are over 20 different report types available for reviewing your data. The reports allow you to perform question, subject, answer, and P-Value analysis. In addition, you can easily choose to preview them on your computer or to print them for added convenience.
Are you looking for a more convenient way to create your own test?
Contact Test Shop today to learn more about our test generation software!