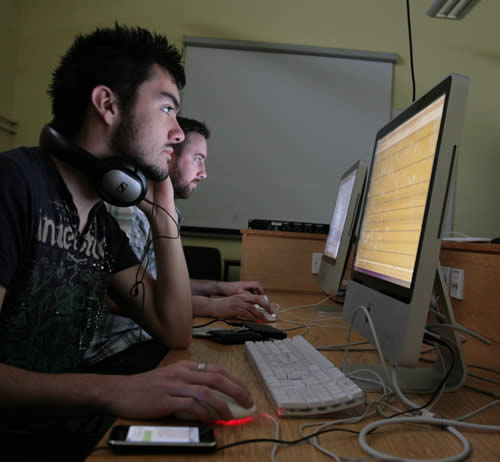 Test Creation Software and AD/LDAP
In addition to the basic requirements described in some of our other blog posts, there's also AD/LDAP.
AD/LDAP is not required in order for your testing system to operate. Most test-creation software solutions do not support this feature.
HR and training personnel investigating various testing software solutions may want to check with their IT departments regarding this feature.
If the testing software will be installed on the organization's servers it is likely that the IT department would be interested in implementing AD/LDAP.
If this is a key factor in your selection of a testing software, you may want to include it in the testing requirements list that you send to the testing software company.
What is it?
Active Directory (AD) is actually a Microsoft developed service that uses Lightweight Directory Access Protocol (LDAP).
AD was developed by Microsoft as a service run under most Windows Server operating systems. It is a system responsible for authenticating users within on organization's network. When a user logs in to their computer AD verifies their credentials and allows the user to log in to the network.
Many large organizations use this type of authentication method so that users can log in, not only to their computer, but to other applications using the same credentials.
As it relates to testing software, such as Test Generator, it simplifies authentication. Instead of the test administrator having to create another set of user profiles within the testing software's database, the user profiles resident within the organization's AD/LDAP system can be synched within the testing system's database.
More About AD/LDAP
Wikipedia: http://en.wikipedia.org/wiki/Active_Directory and http://en.wikipedia.org/wiki/Ldap
Microsoft: http://www.microsoft.com/en-us/server-cloud/windows-server/active-directory-overview.aspx
AD/LDAP Plug-in
We provide an optional plug-in that enables IT to synch users into TG's database from their central AD/LDAP system.
This type of integration is typically handled by your organization's technical support staff working with our TG development team.
If required TG technical support can schedule an online support session to assist with the integration of this feature.
Questions?
If you have additional questions regarding this integration, please email support@testshop.com.
Please include your phone number and a best time to chat if you would like to chat by phone.