Whether you administer the same test over a stretch of time or regularly create new exams, it's a good idea to make use of the reporting feature included in Test Generator. This can be used to see data about test takers and answer history, with data stretching back as far as you like in your history of using Test Generator.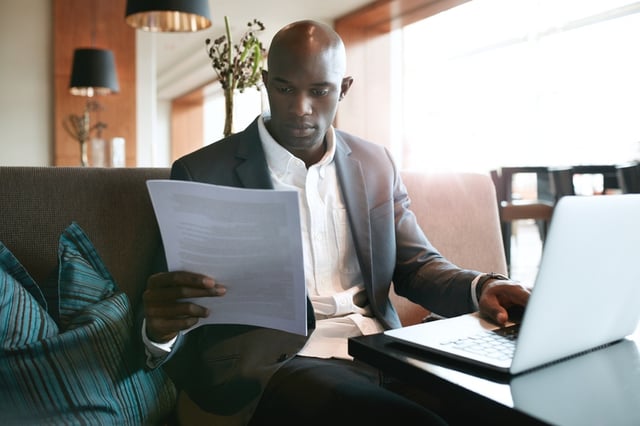 Thanks to the wealth of data that are available, this feature can be useful in helping improve the quality of the tests you create. For a few suggestions on ways that TG reports can be used to boost the effectiveness of your testing, read on.
1. After Test Creation, Optimize Question & Subject Performance With TG Reports
By using Test Generator's "Analyze Question & Subject Performance" option, you can see the result distribution of test takers, either by question or by subject group. Results are grouped in ranges of 10 per cent—for example, 60-69 per cent—and can be set to include whatever range of time you like. You can choose to look only at a particular batch of test takers, or look at past results dating as far back as your adoption of test creation software.
By using these data, you can get an accurate view of how well test takers do on specific portions of your exam. If you are wondering about whether you need to make adjustments to how hard your exam is, the data included in this report can give you great insight into which parts of your exam are over or under-difficult.
2. Use the Answer Analysis Report to Figure Out How Test Takers Falter
It is also possible to use TG's "Answer Analysis" report to view the frequency with which specific answers are selected for your questions. Usable with multiple choice, checkbox, and true/false questions, this report will list questions, all their possible answers, and the number of times each answer was selected, by whatever grouping of test takers you specify.
Because this feature's focus is on the answers selected, and not just on test taker scores, it can be more qualitatively useful for your test creation than the question and subject reports are.
For example, if a majority of test takers all select the same incorrect answer, it may mean there is something wrong with the material they use as preparation, or with the wording of the question. Another option you could explore would be to generate two sets of data, one each for two different groups, and compare them to see how the groups answered. There are many possibilities for analysis and comparison available with the help of this report.
3. P-Value Reports Offer a Quick Glance at Answer History in Test Creation Software
The last reporting option available in Test Generator is the "P-value analysis." A simpler tool than the two above, this report looks at each question and generates a "P-value," which represents the proportion of test takers who answered the questions correctly. For the purposes of this report, non-answers and partially correct answers are considered to be wrong.
The P-value report in your test making software is a good tool for obtaining a snapshot look at performance on the questions in your test, but does not offer other information. For that reason, administrators with a mind to dive deeper into question performance should use the P-values report mostly as a way to determine which questions require further exploration through the other reports. This will help ensure your analysis is both targeted and thorough.
Whether you need specific information or just a general look at performance, the reports available in Test Generator offer great data that can help you perform the analysis you desire, and make alterations to your exams if you deem them necessary.
Are you looking for a program that makes it easy to generate online tests?
Visit Test Shop for more information about Test Generator.