Logical reasoning tests are used by companies around the world to assess potential candidates during the hiring process. They use psychometric testing methods to evaluate and measure a candidate's mental aptitudes, like analytical thinking.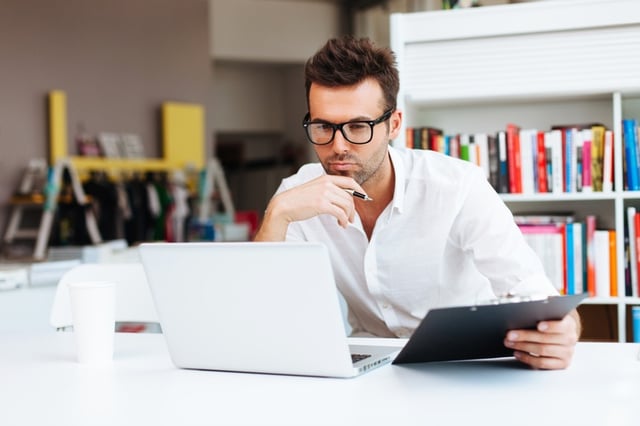 These types of tests often include images. Typically, test takers look at shapes and are asked to identify and predict patterns. In industries where critical thinking and problem solving are prevalent, these tests can be a great insight into the minds of your potential employees.
Curious to learn how you can use test generation software to create a logical reasoning test? Read on to discover three practical reasons why test generation software is perfect for logical reasoning exams.
1. Test Generation Software Can Save Questions and Make Customizable Tests
Because companies are constantly hiring for different departments, it's important to design logical reasoning tests that are appropriate in their level of difficulty to each role. Commonly, logical reasoning tests will start out easy and work their way up to harder questions. This is why it's beneficial to have an adequate test bank with a variety of questions ranging in difficulty and style.
Easy test creator software can allow you to do just that. You can input all your logical reasoning questions into a test bank and sort them by their corresponding difficulty level. This way, you can easily construct multiple versions of tests suitable to the position you are hiring for. This will save your HR or appropriate department heaps of time and company resources. To save even more time, you can use the randomization feature to assemble the test questions for you.
2. Test Generation Software Is Easy to Implement
Test generation software is great for almost any company because it's extremely easy to use. In fact, test generation software purchases often come complete with helpful training sessions as well as a support subscription. This means your HR department can start working quickly to develop logical reasoning tests that can be put into action throughout your organization. And if any questions about using the software do arise, support services can help guide you to a solution.
3. Easy Test Creator Software Keeps Questions and Data Results Organized and Useful
In a world of information overload, it can be difficult to keep everything in line and organized. Fortunately, test generation software can help your business by keeping everything, including test results, organized and stored away. In addition, test generation software offers another crucial benefit: the ability to easily analyze data and results.
For example, if you have several exemplary employees who excel in their positions and you're looking to hire more employees into the department who share similar qualities, you could look at the data of the exemplary employees' test results to find commonalities. Then, you could look for candidates who test similarly to those employees in order to find the best fit for your organization. Looking at these patterns can provide interesting insight into your recruitment process.
Are you interested to see how you can make secure exams to best suit your organization's needs?
Contact Test Shop today to learn more!