The hiring process can be a massive undertaking for a business. Sorting through applicants, screening them, and conducting interviews can cost your human resources and corresponding departments a lot of time and money. Much worse is when your company makes a substantial investment hiring and training a seemingly perfect candidate, only to find out their personality doesn't integrate with your corporate culture.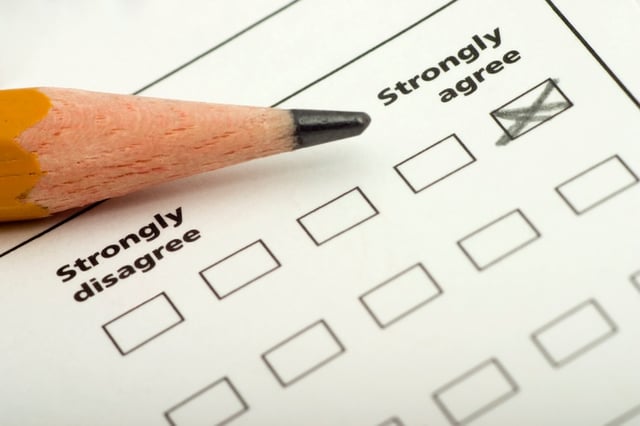 Companies around the world put their trust in personality tests to help them determine a candidate's suitability, personality traits, strengths, and weaknesses. It can also help current employees become aware of their personality type, which can in turn improve their problem-solving and teamwork skills.
Just how important is personality? A recent study by Hyper Island found that 78 per cent of surveyed managing directors, employees, and hiring managers believe personality is the most important component of hiring. In fact, hiring personalities that don't fit within your culture can result in 21 per cent lower productivity and a 45 per cent higher turnover rate.
Want to learn how you can use test generation software to improve your business? Here are three personality tests you can administer using testing software.
1. Use Test Generation Software to Conduct the 16PF Questionnaire
The Sixteen Personality Factor Questionnaire (16PF) is a personality test that was created in 1949 by Raymond Cattell, a British American psychologist. To create his personality test, Cattell narrowed down 16 personality traits that all humans possess to a different extent like liveliness, sensitivity, and social boldness.
In a 16PF questionnaire, a candidate or employee answers questions by responding with "true", "false", or "?" to one of 170 statements like "I am quick to understand things" or "I am not especially interested in abstract ideas". A question mark answer indicates the test taker doesn't understand the question or is unsure of where they fall.
Using test creation software to administer the 16PF questionnaire will provide you with an in-depth look into the 16 traits of potential employees. In addition, the software will help you store the results and keep them organized.
2. Test Creation Software Can Help You Administer the Caliper Profile
If you're interested in drilling down to specific job-related skills and traits, then the Caliper Profile assessment would be a great fit for your organization. The Caliper Profile assessment was established over fifty years ago and is regarded as being highly effective at screening potential employees or assessing current ones.
The Caliper Profile assesses over 25 different personality traits that have a direct correlation to performance on the job. Candidates take the test by reading groups of four statements listed A-D that may or may not describe them. In that collection of four statements, they identify which one describes them the most and which one describes them the least.
The Caliper Profile is unique because it reveals a candidate's strengths as well as their weaknesses, and provides a good indication of what motivates them. Using a test generator to conduct the Caliper Profile assessment will help refine your hiring process, so that you have more insight into who you're hiring.
3. Use Your Test Generator to Conduct the Big Five
The Five Factor Model (FFM), also known as the Big Five personality traits, examines a person's main personality traits. It measures a candidate's extraversion, agreeableness, neuroticism, openness, and conscientiousness.
The theory behind the FFM is that every person will possess the above traits to a varying degree, and the quiz can help you determine to what degree that is. Therefore, the test asks a series of questions that indicate the traits and the test takers rate how much the statement describes them on a scale of strongly agree to strongly disagree. Based on the results, the test will help you get a clearer picture of how and where the candidate will fit within your organization.
Are you interested in using an exam maker to conduct personality tests within your organization?
Contact Test Shop today to learn more!